Pasulka's book is nothing short of spectacular & intriguing
A mind-blowing read with fascinating insight.
D.W. Pasulka
D. W. Pasulka is a professor of religious studies at the University of North Carolina Wilmington. She is known for her internationally acclaimed work in religion, new religious movements (UAPs/UFOs) and for her work teaching creativity. She also consults for movies and docu-series, including The Conjuring (2013).
Praise
"From a solid base of scholarship Dr. Pasulka introduces us to the players at the frontier of biological and physical research. Her sharp insight is drawn from her research into spiritual phenomena, updated by her travels from the purported UFO crash sites of New Mexico to the archives of the
Vatican. The result is a timely introduction to the revelations in our collective future."
Wonders in the Sky
"Diana Pasulka takes us galaxies beyond her essential American Cosmic, with Encounters. Here she delves into the patterns of creation, visions of Saint Michael, the protector of children, to synchronicity and the wide variety of interactions humans have with nonhuman intelligences. This is a deeply moving meditation on consciousness and all that we do not know about the mystery we exist within. One of the great recent books on the subject, sure to fascinate those interested in both spiritual and alien encounters. Simply breathtaking in its scope and the depth of its feeling."
Director of The Fault in Our Stars and X-Men: The New Mutants, creator of The Stand
Pasulka approaches UFO believers with an open mind in her irresistible debut… lively character sketches bring the characters to life… Pasulka gives lively and entertaining insight into the curious study of UFOs.
Starred review of American Cosmic
Books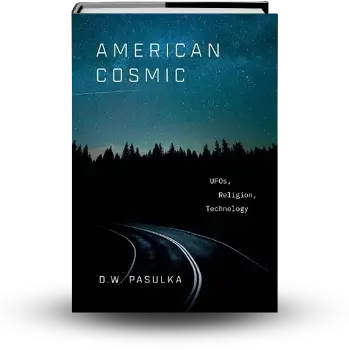 American Cosmic
More than half of American adults and more than seventy-five percent of young Americans believe in intelligent extraterrestrial life. This level of belief rivals that of belief in God. American Cosmic examines the mechanisms at work behind the belief system in extraterrestrial life.
Available Now. Links Below.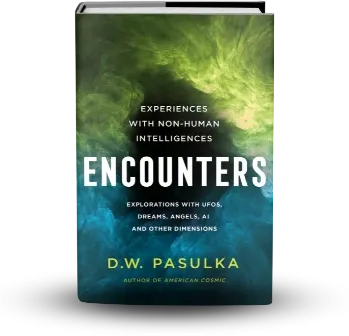 Encounters
A revolution is underway. For the first time in human history, we are at the cusp of experiencing contact with nonhuman life-forms of all kinds due to technological innovations and research into the experiences of people at the forefront of this development.
Available on November 7, 2023. Pre-order links below.
Stay Informed
Stay in touch to learn about recent and upcoming presentations, books, and courses!
"*" indicates required fields